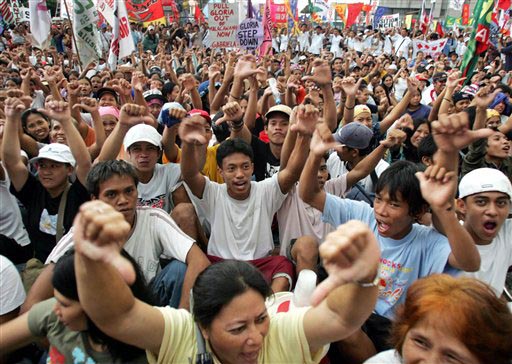 I don't want to be negative in this blog but some Filipinos really are thoughtless and tactless. Of all the Western culture they could adapt with they decided to adapt the attitude of "I'm better than you you fat pig!". So what if I'm fat? Does that cause the world to crumble?
But don't really care actually. So to my haters out there in the Philippines, I am happy with my life and I know that all doors and opportunities for a better and successful life is just at my grasp in a first world country like Canada.
I am sick of the Filipino
crab mentality
and how people act and live here in the Philippines. I know that people won't give a damn if I wear designer clothes and how I live my life. People here in the Philippines just love sticking their nose to my business and it irritates me. What do you people care about what I do? I don't give a damn how you people live your lives so don't meddle in mine. It's not my problem if you are insecure and I intimidate you.
So people take care of your own lives before meddling with mine ok?